THE IT WORLD EVOLVED EXTENSIVELY
Jos Blejie, CEO ICT Group
---
Jos Blejie, CEO of the ICT Group management board, is a proud, satisfied man. He looks back on a particularly successful 40th anniversary, a spectacular party on the S.S. Rotterdam being the absolute highlight. In this new magazine he would like to thank everyone again for their contribution during those 40 years. He would like to look back one more time but also look forward to all the exciting projects and developments that lie ahead.
THANKS FOR THE VISION, LOYALTY, COOPERATION AND DEDICATION
To start off, I would like to thank our founders, Gerard Sanderink and Hans Quellhorst, because they are the reason for our existence. 40 years ago, at a time when IT was slowly emerging from mechanics, they had the foresight to correctly assess the potential of IT and act accordingly. In addition, I would like to thank those for whom we do everything: our loyal clients. And the reason why our clients remain loyal to us, is because of our staff, who give their very best every day to ensure that our clients remain satisfied. If you ask me what I am most proud of, looking back over those 40 years, it must be our people. Where others give up, they carry on in order to resolve any difficulties. Last but not least, I would like to thank our shareholders, who ensure that there is stability. 2018 is a special anniversary year. Also Improve and InTraffic have something to celebrate: their 20th and 15th anniversary, respectively. As such, I would like to congratulate them warmly.
We are also proud to announce that ICT Group has been nominated for the Computable Awards 2018 in the category 'Best Service Integrator of the year'.
A TRUE PHOENIX
An anniversary is a good opportunity to look back. Yet I am not particularly inclined to do this. The IT world has evolved so extensively during the past 40 years that this company can't be compared to what it was in the past. We have had to reinvent ourselves several times. Not only has technology changed but also the way in which business is conducted. Nowadays you can only make a contribution if you are able to structure a number of complex factors within a technologically networked environment. Our ability to rise to every challenge is also evident from the fact that we survived three "historical" moments. We had the millennium spectacle, the internet bubble in 2001 and the financial crisis of 2008. If you can survive all of this, you have certainly earned your right to exist.
DRIVEN BY CURIOSITY AND KNOWLEDGE
Our motto is "Making the world a little smarter every day". We don't take giant leaps, but make sure we take a single step forward every day. This is in the DNA of our company and our staff. We are driven by knowledge and curiosity. This means that we attach a great deal of importance to training within our "ecosystem". We have opted to invest in people, in education, in capacity and in technology, even in difficult years. During the crisis of 2014 we hired 100 new people. We bucked the trend completely and doing so has allowed us to emerge from this crisis successfully.
---
"We have opted to invest in people, in education,
in capacity and in technology, even in difficult years"
---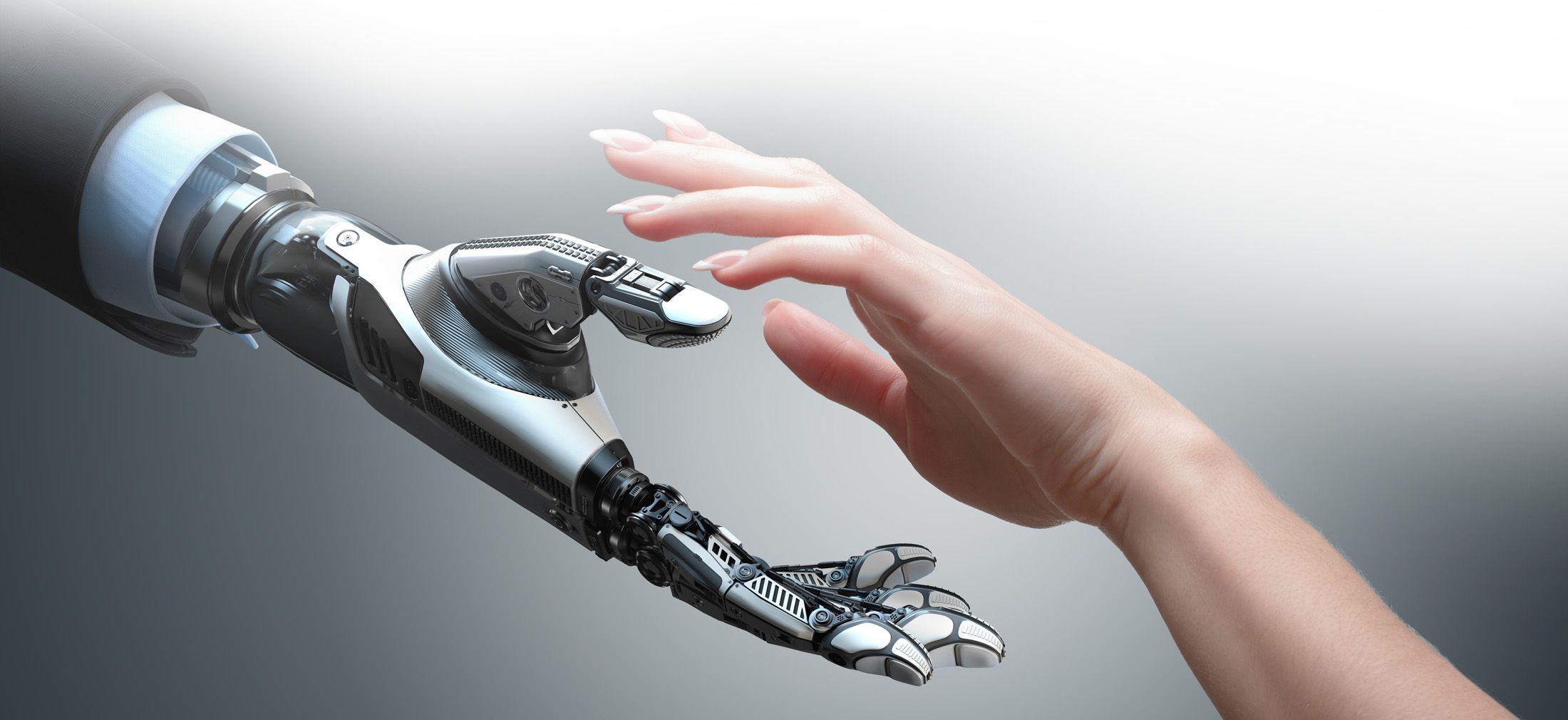 LOOKING AHEAD TO A BRIGHT FUTURE
In striving for continuous improvement, we focus on three pillars: Smarter Industries, Smarter Cities and Smarter Health. Interesting developments are occurring in all of these three areas which tie in with the intrinsic strengths of our company and fit in with our philosophy. We have the technology to make industrial processes smarter and more sustainable. If you examine urbanisation in the world, you will see that it presents a range of opportunities to make our cities cleaner, smarter and safer. Examples include water management, drinking water supplies and waste water purification, but also road and rail infrastructure and waste processing. And in the healthcare sector we help specialists to make more accurate diagnoses and to do so more quickly, allowing for more effective treatment of patients.
BETTER THAN THE HUMAN EYE
In the coming years the field of Artificial Intelligence will continue to develop. We are currently examining asphalt degradation for BAM. A computer analyses the images captured by a camera driving along the road. This project has been going on for about three months now and the computer is as good as the human eye in 85% of all cases. The last 15% will probably require another year, but there will come a time when the analysis conducted by the computer based on what it is taught, will prove to be superior to that of the human eye. In the near future, the computer will even see damage which is yet to occur. As a result, it will be possible to plan and act preventively, avoiding traffic jams that occur as the result of emergency repairs.
TECHNOLOGY KNOWS NO BOUNDARIES
What will also become important in the years ahead is recruitment of new talent. Technology is international and we now have 29 nationalities in-house. Our country has a welcoming business climate and an open mind for all cultures and nationalities. Our people are team players. At ICT Group you will not find ego-driven individualists. Here we work together on splendid projects in which all involved share responsibility. A wonderful project gives people intrinsic motivation. It happens that colleagues approach me when they lack a wonderful project to work on. Can you imagine that happening in any other sectors?